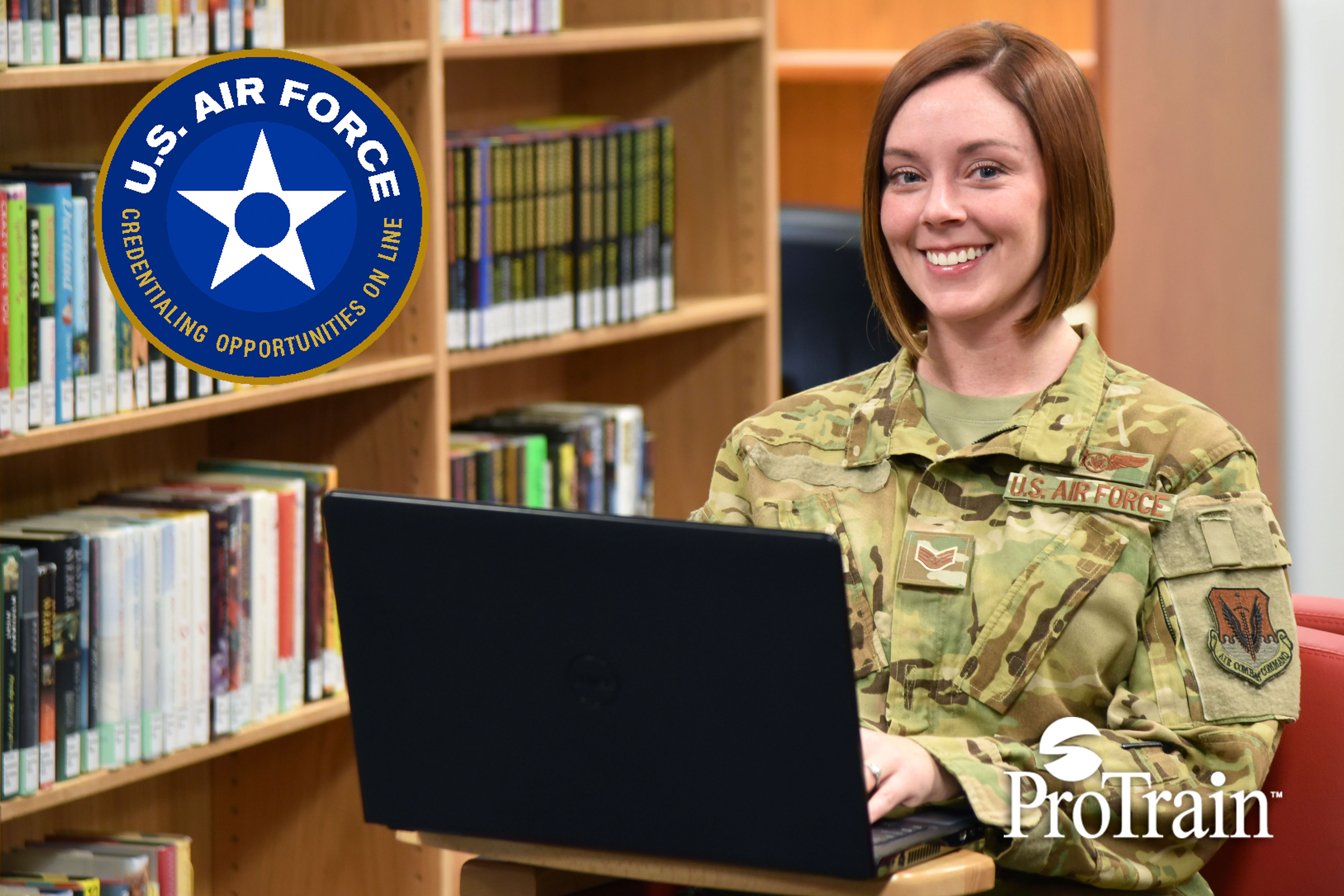 As an Enlisted Airman,
YOU are Eligible for up to $4,500
The Air Force Credentialing Opportunity On Line (COOL) program provides up to $4,500 in funding to enlisted RegAF, AFRES, and ANG component members for courses and exams leading to an industry-recognized academic or vocational credential. Senior NCOs (E-7 through E-9) may also be eligible for leadership and management credentials. This voluntary program allows enlisted airmen to pursue civilian credentials, licenses, and certifications to enhance skills in an area within their control/duty AFSC.
35+ APPROVED Courses and Exams
Our programs approved by HRC ACES align with Air Force COOL high demand occupations and are aimed at some of the most sought-after credentials in the workplace today. Approved courses include programs in Technology, Business, Healthcare, and more. Course flyers show what each program offers, as well as the Bureau of Labor Statistics (BLS) data for job growth potential and average starting salary. Download approved AF COOL course flyers from the links below.
All Approved AF COOL Courses and Exams Flyer

BUSINESS
HEALTHCARE
INDUSTRIAL
TECHNOLOGY